Business Intelligence & Analytics
Overview
In today's hyper-connected world, data – structured, unstructured, semi-structured – carrying critical information is soaring in volume. The rapid growth of information is leading to the problem of extracting the useful information from the variety of data. Business Analytics & Intelligence addresses these challenges, and has evolved from being "nice-to-have" option to a business-critical solution. Businesses those who possess the ability to quickly gather and meticulously analyse the data generated within the enterprise or collected from external sources, can achieve a competitive edge.
Keeping your priority objectives in mind, KAT Enterprise can build result-driven Business Intelligence and Analytics solutions that will help you make your business more efficient and deliver improved customer experience by gaining deeper insights into your business operations and customer behaviour patterns.
We build business intelligence solutions through the following steps :
Collecting data and organizing it through reporting
Turning it into intuitive information through analysis
Deriving actionable insights aimed at accomplishing a strategic goal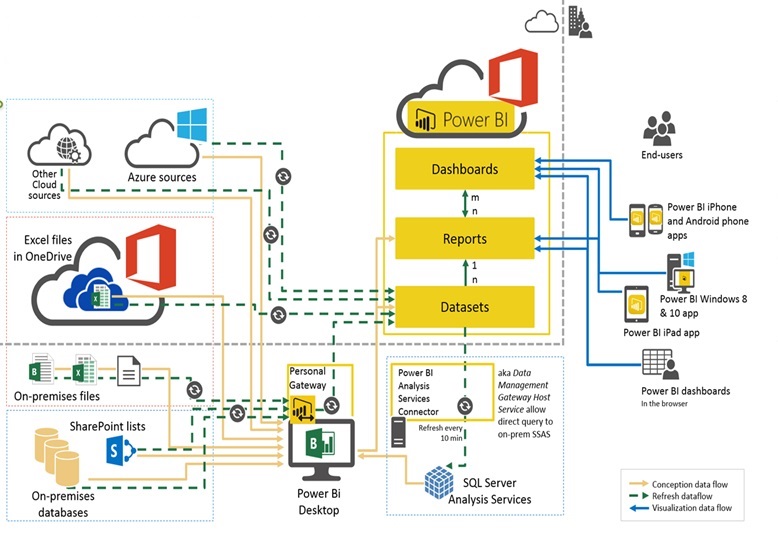 Services
Business Intelligence
BI Consulting and Strategy, BI Implementation, Upgrades and Migrations, and Managed Services.
Data Warehousing
Data Warehousing Development, Data Modelling, ETL, Data Integration, Master Data Management, and Support & Maintenance.
Data Visualization
Implementations & Integration, BI & Dashboard Consulting, Customized Dashboard, Performance Analysis, and Predictive Analysis.
Data Integration & Migration
ETL, Big Data Integrations, BI Platform Integrations, Unstructured Data Handling, Enterprise Content Integration, Industrialized Data Migration Services.
Big Data
Building Data Management Strategy, Implementation of Data Warehouses, Building Analytics and Visualization Frameworks, and Expertise in Hadoop, MongoDB, Talend, and Pentaho.