Customer Relationship Management Software
Customer Relationship Management (CRM) is a business strategy to acquire and manage the most valuable customer relationships. CRM requires a customer-centric business philosophy and culture to support effective marketing, sales and service processes. CRM applications can enable effective customer relationship management, provided that an enterprise has the right leadership, strategy and culture.
Product Vision
CRM Development – Companies rely heavily on customer relationship management(CRM) technology tools to manage interactions with current and future customers. CRM software deploys technology to organize, automate, and synchronize sales, marketing, customer service, and technical support plus manage customers, records, and their surveys.
KAT Enterprise recognizes that the customer is the MOST key factor of any business, and relationships with new and prospective customers are vital to your business.
That is why the main objectives of KAT Enterprise innovative CRM strategy and expertise for you work to:
Increase your business efficiency
Effectively distribute the workload
Increase your return on investment and profit margins
Retain existing customers and induct new ones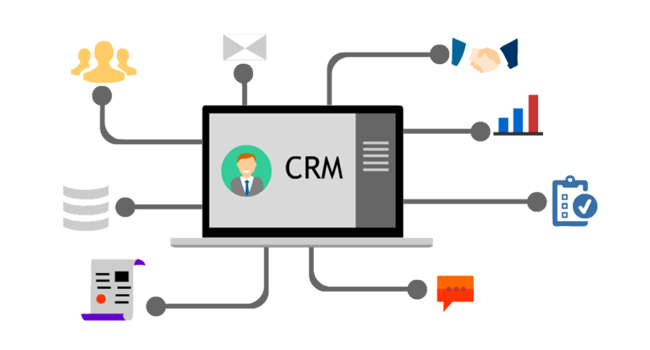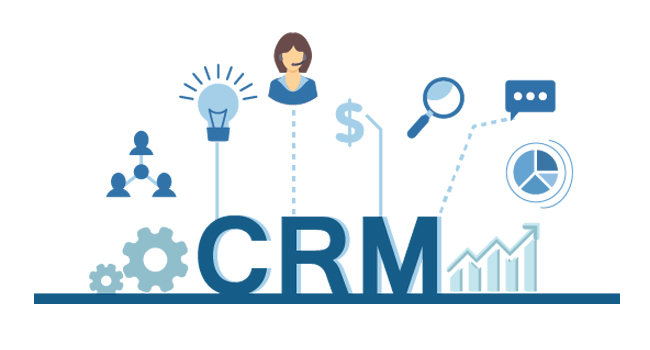 Design Vision
Focus on relationships with individual company – whether those are customers, service users and suppliers. Mobile CRM application frees the sales persons from using desktop and carrying a tablet or Smartphone can ease them to Access and update leads, contacts and opportunities from offline and online.
It contains a single database that describes our customers and the relationship they hold with our company. This includes their information, contacts, requirements and the communication history.
CRM application had enough details about the Leads, Data Collection, Delivery information, Payment collection and pending cases that alarms the co-coordinators and the managers to take actions.
Information Architecture
Customer Analysis
This first step involves analysis of your organization's customer base to determine what groups and kinds of customers are the most profitable. This will define your organization's target customer base.
Value Proposition Development
This step builds on the information gathered while working on customer intimacy. Once you have identified your target customer, you can move forward and create a tailored value proposition for this customer. In creating value for your customer, your value proposition must also create value for your organization.
Customer Intimacy
Customer intimacy is the process of getting familiar with the individual customers within the organization's target customer base. Relationship building is predicated upon how well you know your customer and that includes everything. Every interaction with a customer is an opportunity to improve customer intimacy and learn more about your target market. This step usually includes building a customer database to store the gathered information.
Customer Life cycle Management
The customer life cycle refers to the ideal customer journey: from potential client to product/service advocate. It also relates the continuing relationship you maintain with your customer. Managing this cycle requires structure and attention to process. Your organization must determine how it will organize itself to effectively manage customer relationships.
Technical Architecture
Centralize customer database with backups. Provide comprehensive view of interactions with customers.
Automation of task management processes such as following up on leady, closing sales deals on time and ensuring better service deliverance.
Ensures high data protection also requires no hardware to maintain the system. Supports Multiple Devices.
Provision of instant access to have real time insights into business and other sales opportunities. Adaptable to changing business requirements.
Feature Set
Lead Management System
(Assign, Track, Capture Lead Automatically)
Lead Management System is a comprehensive module to handle complete lead management process. The module covers all major feature from lead capture to assignment to closure
Sales Pipeline Management
Sales Pipeline Management or Sales Funnel module helps sales team to prioritize, forecast, focus & win high probable sales opportunities. The module consists of Opportunities, Expected Close Date for Winning, Win/Lose Analysis, Proposal, Opportunity Value & Activity History.
Sales Team Management
Sales Team Management module helps sales team to plan, prioritize daily activities such as calls, follow-ups & Visits. The module consists of Activity Screen, Due Date, Time, Email/SMS Reminders, Activity Completion Notes.
Mobile CRM
Mobile CRM App helps sales team to access the complete CRM in the mobile phone. Sales Team can view daily plan, update customer visits & update daily sales reports. The mobile CRM app has all relevant information such as leads, opportunities, customer contacts such that the salesperson can effectively close the sale.
Business Intelligence & Reporting
CRM Reporting & Analytics module is a powerful business intelligence tool that helps management team to analyse complete sales performance. The report engine is dynamic, flexible & easy to use such that users can take customized report as per business requirements.
Customizable
Customization Module of CRM helps administrators to customize the software as per business requirements. Forms, Fields, Views, Emails, SMS, Product Logo, Templates, Reports, Dashboards are all customizable to suit client requirements.
Title Feature
CRM aids executive leadership in identifying, preventing and effectively addressing recurrent obstacles in business processes allowing for smooth functioning.
CRM can track customer activity at each end point.
CRM tracks customer's Purchase and Sales habit.
CRM can generate and record the history of Purchase Orders, Sales Orders, and Invoices.
CRM enables Cross selling or Upselling by providing historical data.
CRM systematically tracks customer communication, problems, and solutions.
CRM helps to generate sales forecasts based on Customer Feedback and Communication.
CRM easily identifies the target audience for products, based on their purchase history.
CRM helps the organization prevent gaps in customer service due to attrition as your business has historical data of all customers.