Managed Services
Overview
We as the managed service provider takes on the 360 degree responsibility of the entire IT operations of the organisation, including 24X7 monitoring, IT support on demand as well as problem resolution.
We have specialized infrastructure, human resources and industry certifications, and we provide 24/7 monitoring and provisioning of additional services for our clients.
Our IT managed services are designed to give back the time and capacity to you to focus on front-end business improvement projects to drive efficiencies and innovation, while we look after the routine IT aspects.
Our flexible and transparent service level agreements suit a wide range of businesses and business requirements.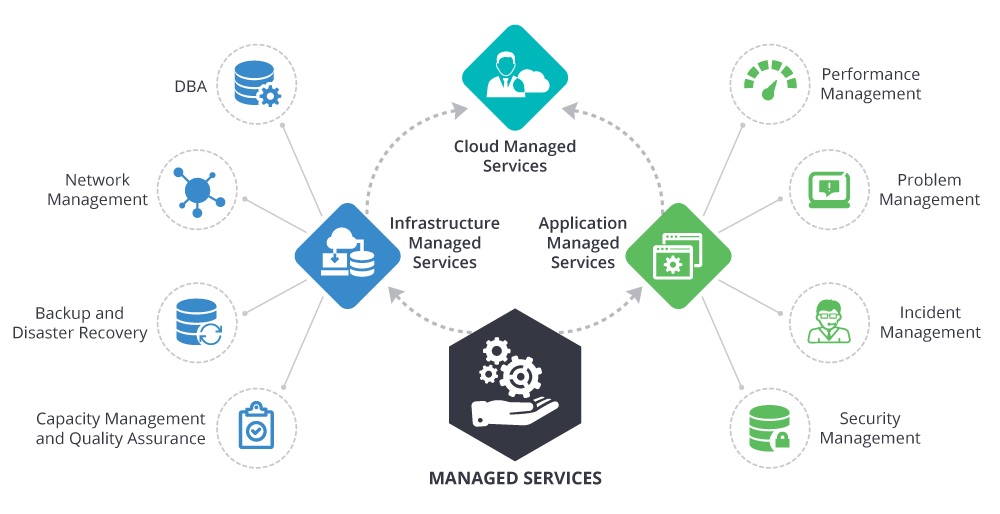 CRM Solutions: Microsoft Dynamics Preferred Partner
KAT has proven expertise in delivering high impact MS Dynamics solutions across a range of use cases. We can help with Legacy Modernization. Our Automated approach means faster, less expensive migration. Sales force automation combined with mobile applications improve customer service, marketing and sales opportunities.
Application Managed Services
Our Application Management Services combine helpdesk, maintenance and enhancement services to help businesses improve operational continuity. Our proven processes and methodologies help our clients gain quality IT services with improved uptime and response time while removing the need to worry about keeping applications running smoothly, allowing them to focus on core competencies and reduce investment on in-house IT departments.
Helpdesk Services
Third Party Vendor Management.
Call Management & Ownership.
Frontline Support.
MIS Reporting.
Support & Maintenance Services
Routine and Preventive Maintenance.
Incident and Problem Management.
Knowledge Management.
Monitoring Services.
Enhancement & Value Add Services
Change Request Management.
Migration and Upgrade.
Application assessment.
Enhancement.
KAT Enterprise provides the technical support to the project as per the below hierarchical level. We have a CRM application (Ticket Management System) which tracks incidents/tickets and manages tickets from source to closure.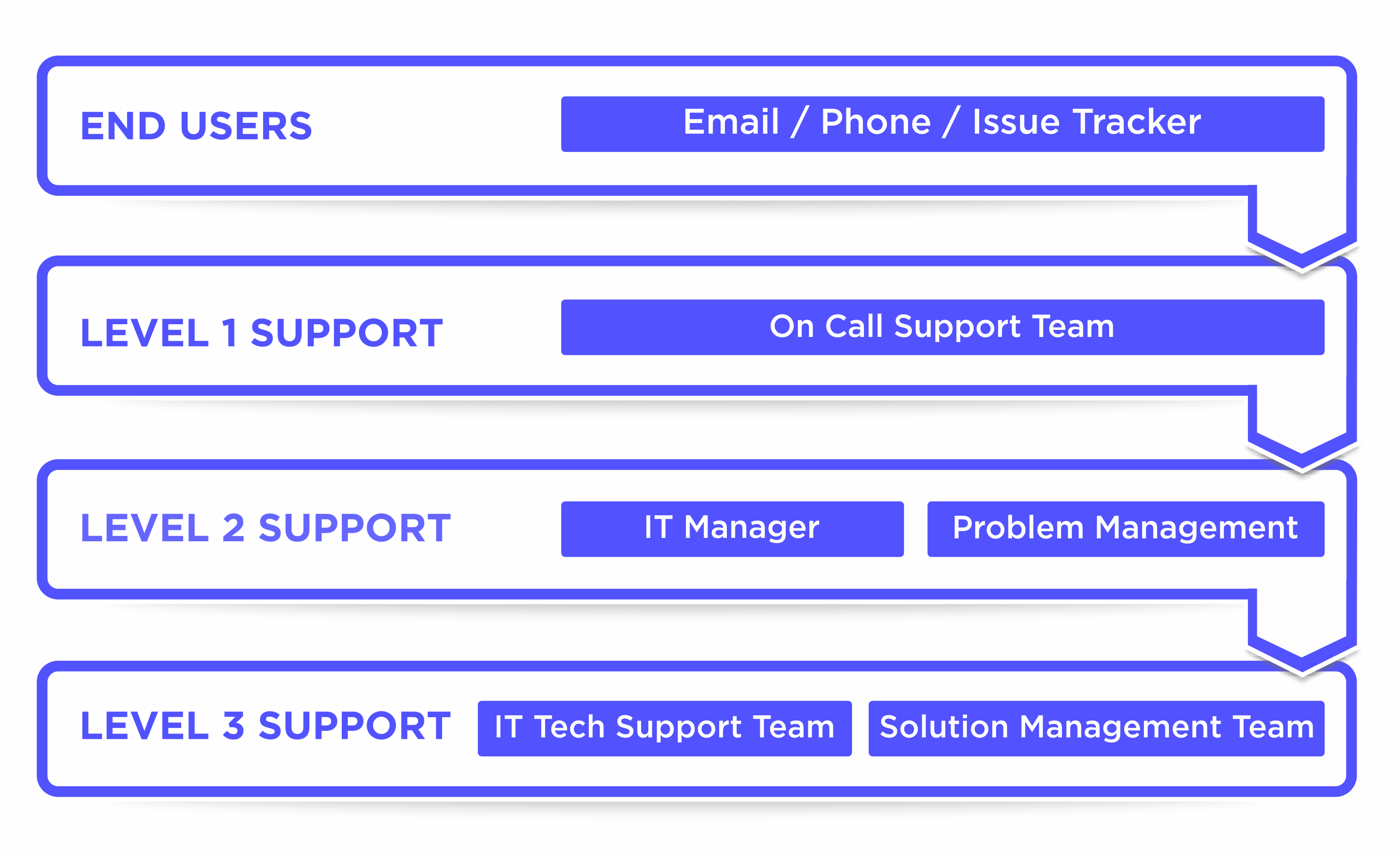 The list of different support services provided in each hierarchy is depicted in the below diagram.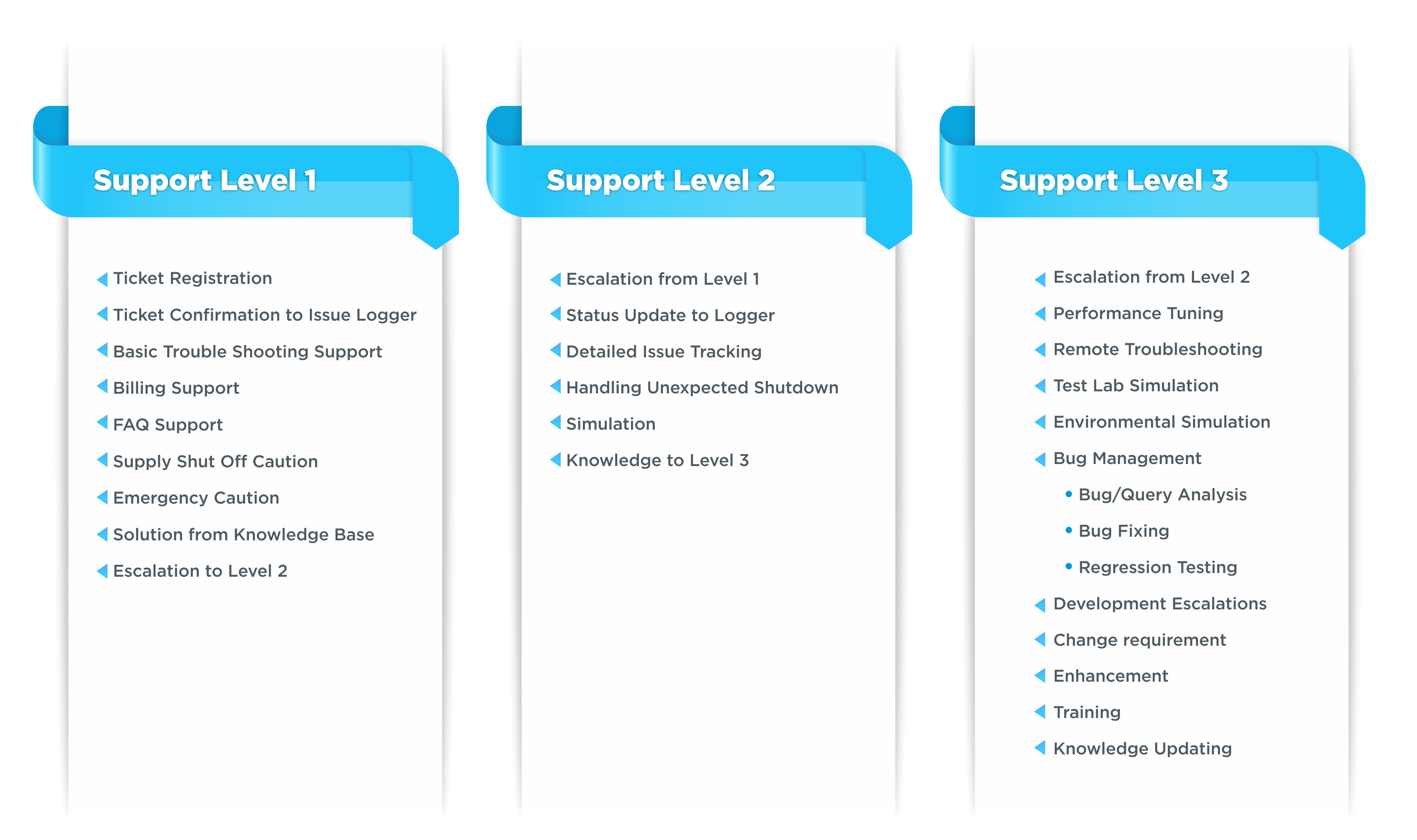 Infrastructure Managed Services
Our Infrastructure Managed Services offers a suite of reliable, responsive, flexible and proven Infrastructure services and solutions that deliver differentiated value to our customer's business. Our Operations process comprises all activities and measures necessary to enable and/or maintain the intended use of services and infrastructure in order to meet Service Level Agreements and business targets. We ensure that our service is reliable, robust, secure, consistent and facilitates the efficient and effective business processes of our clients. Our team of experts constantly monitors your IT infrastructure, using enterprise grade tools, proactively identifying and fixing faults much before it impacts your business.
Our team is expertise in
24×7 Network Operations and Security Operations that delivers SLA backend services.
Proactive identification and resolution of issues.
Unified Communication and Collaboration services.
Business Continuity and Disaster recovery services.
Software Defined Network Services.
Network Optimization Services.
Network Security Services.
Campus Network Services.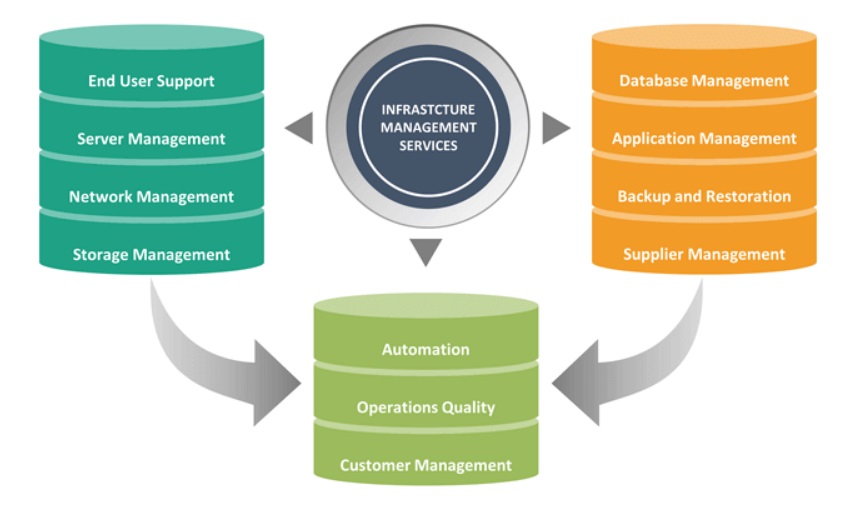 Cloud Managed Services
Microsoft Cloud Solution Provider (CSP) we allow organizations to develop service resiliency, manage operational costs and accelerate business alignment with robust administrative and monitoring capabilities.We use our technical support Cloud Operations Center to provide an ideal platform to provision, configure, secure, monitor and manage applications and infrastructure. Clients using the Cloud Managed Services experience seamless hybrid cloud operations. We reduce administrative burden, improve demand management and make applications and infrastructure provisioning simple. Our services are designed to help you capitalize on the opportunities presented by Cloud technologies.
Our services are designed to help you capitalize on the opportunities presented by Cloud technologies.
Monitoring applications, middleware, storage devices, servers and networking.
Managing multi-vendor clouds and traditional IT, including platform as a service.
Hybrid/Public/Private cloud solution design and deployment.
Cloud application architecture and development.
Cloud design, transformation and onboarding.
Cloud DevOps automation.
Cloud migration.